Call for Technical Session Chairs (pdf)
Meet us in the Land of Enchantment at the 35th ISSC!

The goal of this training conference and workshop is to bring practitioners and the foremost thinkers within the system safety and related disciplines together to exchange ideas, knowledge, experiences and best practices. Our theme, "Pushing the Boundaries of System Safety," reflects just that.

Session Chairs and Tutorial Presenters are important members of the ISSC team: They provide a personal link between the Technical Program Chair, Tutorial Chair and the authors of conference papers as well as our attendees. As a Session Chair, your participation starts at the very beginning – to seek out new and innovative authors for your selected technical session. Generally, each Session Chair will be asked to invite up to five authors and papers to guide through the review, submittal and conference presentation process.

You will review the draft papers for editorial and technical content, helping authors assure that the technical content of papers meets the standards of the Society, and providing you an opportunity to become more familiar with the content material for a successful technical session.

You will ensure that authors are aware of the administrative process for paper submittals, length of presentations, equipment provisions, and time management for your session.

At the conference, you are the Technical Program Chair's representative to the authors and are responsible for preparation and management of your assigned session.

The entire conference relies on Sessions Chairs to keep the conference on schedule, and encourage dialogue between the audience and the presenter.

The work of Session Chairs is crucial to having a successful conference. Session Chairs contribute to the quality of every paper presented and ensure that the conference schedule is maintained.

We need your support. Please volunteer to be a Session Chair for the International System Safety Conference 2017 in Albuquerque, NM!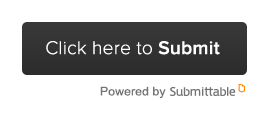 Domains of Interest

Aviation/Aerospace
Automotive
Conduct of Safe Operations
Environmental/Sustainability
Explosives Safety
Ground Transportation Systems
Hazard Recognition / Risk Management
Human Factors/Ergonomics
Critical Infrastructure / Energy Systems
Medical Device / Healthcare Safety
Manufacturing Systems
Nanotechnology
Patient Safety
Process Safety
Product Safety
Public Safety/ Emergency Response
Quantitative Risk Assessment
Resilience Engineering
Safe-by-Design Applications
Software Engineering/Cyber Assurance
Space Systems
Systems Architecture
Systems Integration
Systems of Systems
Unmanned Systems
Weapons Safety
Work Planning & Control
System Safety Standards

Back to Home page