Call for Papers and Tutorials is Closed, if you'd like to still be considered in case of a cancellation, e-mail Stacey Pina stacey@iplanitmeetings.com
Click Here for Paper Preparation Guide
Click Here for Abstract Preparation Guide
Welcome to the 35th ISSC!

The premiere international conference on system saftey. The theme for the 35th ISSC "Pushing the Boundaries of System Safety" is intended not only to redefine how system safety is applied in many different domains, but also to reach into our history of lessons learned, go beyond our present thinking, and push the boundaries of the System of Safety as well as how we think about the safety of systems. The goal of this training conference and workshop is to bring interdisciplinary practitioners and the foremost thinkers within the system safety and related disciplines together to exchange ideas, knowledge, experiences and best practices.

We want you to share your knowledge and invite you to participate. Please consider one of several types of technical presentations (listed in the adjacent side panel) on any process, method, or technique that you believe contributes to the goals and objectives of system safety.

There will be contributions from many different industries including automotive; aviation; defense; healthcare; oil and gas; electronics; utilities; rail; robotics; unmanned air and ground vehicles, and other transportation systems.

Technical Papers/Posters: There will be two types of technical papers: peer-reviewed and conference papers. Peer-reviewed papers will be blindreviewed by an external committee comprised of system safety experts. Conference papers are reviewed by the assigned session chair. We will also have a technical poster session. Initial selection of papers/posters is based upon review of a submitted abstract of 100-200 words. Technical Papers and Posters are published in the conference Proceedings and presented in platform and poster sessions. Specific paper/poster formatting instructions will be posted on the conference website.

Tutorials: Structured educational presentations delivered by one or more instructors; attendees earn CEUs.

Panels/Roundtables: Led by a facilitator, these are discussion-oriented forums in which either a series of related presentations are delivered by a small number of expert panelists, or where the panelists discuss a topic.

Workshops & Working Groups: Conference forums conducted in an interactive setting and intended to give participants problem-solving experience.
Special Rate for Contributors
Click Here
Key Submission Dates Click Here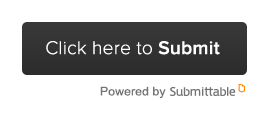 Domains of Interest

Aviation/Aerospace
Automotive
Conduct of Safe Operations
Environmental/Sustainability
Explosives Safety
Ground Transportation Systems
Hazard Recognition / Risk Management
Human Factors/Ergonomics
Critical Infrastructure / Energy Systems
Medical Device / Healthcare Safety
Manufacturing Systems
Nanotechnology
Patient Safety
Process Safety
Product Safety
Public Safety/ Emergency Response
Quantitative Risk Assessment
Resilience Engineering
Safe-by-Design Applications
Software Engineering/Cyber Assurance
Space Systems
Systems Architecture
Systems Integration
Systems of Systems
Unmanned Systems
Weapons Safety
Work Planning & Control
System Safety Standards

If there are issues with this page, Firefox is the recommended browser.
Click Here
for more information about Firefox. Downloads are free.